Part Time In-House Clinician (Columbus, OH)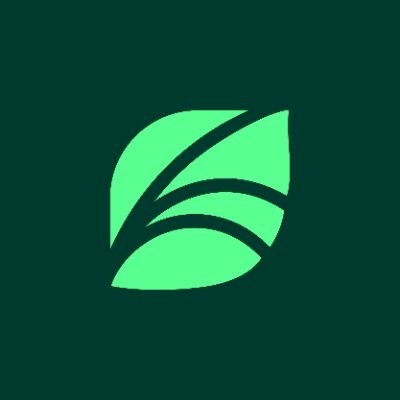 Spring Health
Columbus, OH, USA
Posted on Wednesday, August 16, 2023
Our mission: to eliminate every barrier to mental health.
Spring Health is a comprehensive mental health solution for employers and health plans. Unlike any other solution, we use clinically validated technology called Precision Mental Healthcare to pinpoint and deliver exactly what will work for each person — whether that's meditation, coaching, therapy, medication, and beyond.
Today, Spring Health equips over 800 companies, from start-ups to multinational Fortune 500 corporations, as a leading and preferred mental health service. Companies like J.P. Morgan Chase & Co., Microsoft, J.B. Hunt, Bumble, and Instacart use the Spring Health platform to provide mental health services to thousands of their team members globally. We have raised over $370 million from prominent investors including Kinnevik, Tiger Global, Northzone, RRE Ventures, and many more. Thanks to their partnership, our current valuation has reached $2.5 billion.
As an Onsite Clinician for a Pharmaceutical customer, you will collaborate to synthesize workforce trends, curate an evidence-based mental health strategy, and track progress/ iterate on the strategy to elevate the mental health of the customer workforce.
What you'll be doing:
Deliver services onsite at the customer location: Wednesdays 9:30am-1:30pm
Synthesize customer workforce trends in mental health
Use customer insight, clinical expertise, and Spring Health resources to collaboratively curate, track, and iterate a mental health workforce strategy.
Provide employee mental health counseling sessions, including clinical risk assessments and crisis management support
Deliver critical incident response
Provide manager/ leader consultations
Develop expert-level understanding of the customer benefit ecosystem and available support programs
Conduct company tailored trainings and Spring Health benefit promotion events
Complete required internal training and assignments and attend Spring Health Clinical Team meetings
Follow Spring Health policies and maintain all confidentiality, compliance, and ethical standards
What we expect from you:
You have an unrestricted license to practice psychotherapy in Ohio (Psychologist, LCSW, LMFT, LPC, LMHC, etc.). We are not able to accept applications from anyone requiring licensed supervision.
You have a minimum of 3 years of post-graduate experience with at least 1 year of post-licensed experience.
You're comfortable with technology and are telehealth competent.
You have training and experience in evidence-based modalities of care, including short-term, solution-focused therapy
You have training and experience in critical incident response
You are comfortable with providing safety planning and intervention during situations where a client might present with higher risks.
You are committed to quality clinical care and want to expand your capabilities and increase your effectiveness by being informed of client progress or challenges.
You are committed to high quality documentation of service delivery that is completed in a timely manner
You like working independently, but would also enjoy having the support of a team and opportunities for connections and collaboration with other providers and our master's level clinical care navigators.
The target salary range for this position is $80 - $90/hr. Individual pay may vary from the target range and is determined by a number of factors including experience, location, internal pay equity, and other relevant business considerations. We review all employee pay and compensation programs annually at minimum to ensure competitive and fair pay.
Don't meet every requirement? Studies have shown that women, communities of color and historically underrepresented talent are less likely to apply to jobs unless they meet every single qualification. At Spring Health we are dedicated to building a diverse, inclusive and authentic workplace, so if you're excited about this role but your past experience doesn't align perfectly with every qualification in the job description, we strongly encourage you to apply. You may be just the right candidate for this or other roles!
Ready to do the most impactful work of your life? Learn more about our values, how we work, and how hypergrowth meets impact at Spring Health: Our Values
Hypergrowth meets impact
What to expect working here:
You will be held accountable to an exceptionally high bar and impact

This may be the fastest work environment you will ever experience in terms of growth, decision-making, and time to impact

You will be challenged to set and protect your own boundaries

You will create processes & products that have never existed before

You will have very direct conversations and receive continuous feedback to push you to become the highest performer you can be

Change is a constant here: your role, team, responsibilities, and success metrics will shift as the company grows
And…
You get to be surrounded by some of the brightest minds in the field

You get to learn and grow at an extremely accelerated pace

You will experience transparency, integrity, & humility from leadership

You will be empowered to constantly challenge the status quo

You get the space to experiment & innovate

You get to make a transformational impact for the company, mental health, and for real human lives — and you will see that impact quickly

You will become more resourceful and resilient

You get to be part of a winning team that opens doors in the future
Our privacy policy: https://springhealth.com/privacy-policy/
Spring Health is proud to be an equal opportunity employer. We do not discriminate in hiring or any employment decision based on race, color, religion, national origin, age, sex, marital status, ancestry, disability, genetic information, veteran status, gender identity or expression, sexual orientation, or other applicable legally protected characteristic. We also consider qualified applicants regardless of criminal histories, consistent with applicable legal requirements. Spring Health is also committed to providing reasonable accommodations for qualified individuals with disabilities and disabled veterans. If you have a disability or special need that requires accommodation, please let us know.