Contract Parent Coach (1099)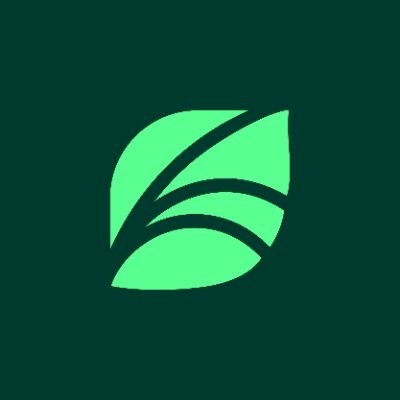 Spring Health
Remote
Posted on Tuesday, July 11, 2023
Our mission: to eliminate every barrier to mental health.
Spring Health is a comprehensive mental health solution for employers and health plans. Unlike any other solution, we use clinically validated technology called Precision Mental Healthcare to pinpoint and deliver exactly what will work for each person — whether that's meditation, coaching, therapy, medication, and beyond.
Today, Spring Health equips over 800 companies, from start-ups to multinational Fortune 500 corporations, as a leading and preferred mental health service. Companies like Microsoft, J.P. Morgan Chase & Co., General Mills, Bumble, Guardian, Bain, and Instacart use the Spring Health platform to provide mental health services to thousands of their team members globally. We have raised over $370 million from prominent investors including Kinnevik, Tiger Global, Northzone, RRE Ventures, Rethink Impact, Work-Bench, William K Warren Foundation, SemperVirens, Able Partners, True Capital Ventures, and a strategic investor, Guardian Life Insurance. In our latest round of funding in Spring 2023', investors were eager to double down by increasing their ownership. Thanks to their partnership, our current valuation has reached $2.5 billion.
Most importantly, this new chapter of the Spring Health story signifies how well we are positioned to accelerate our mission to revolutionize mental healthcare and improve lives. And that means the best is yet to come.
From early detection to full recovery, Spring Health is the only clinically validated solution in the market proven to be more effective than traditional mental healthcare. By combining the latest technology with vetted providers, we help engage 1 in 3 employees, reduce recovery times, and lower healthcare costs. We are an award-winning, passionate, and mission-driven team with the support of leaders in psychiatry. We have raised $300M to date from prominent VCs including Tiger Global, Kinnevik, Northzone, Rethink, Work-Bench, RRE, and General Catalyst.
We are seeking qualified, contract Parent Coaches to join our Care Operations team. Care Operations' mission is to create member delight by providing high-touch support, goal-driven coaching programs, and access to the most diverse, high-quality provider care. Coaches will be responsible to deliver tele-coaching sessions to help our members progress towards reaching their goals. This role will be a 1099 contract role.
What you will be doing:
Provide structured parent coaching sessions to clients via video or phone.

Support parents with setting goals, developing action plans and encouraging action to achieve their goals for challenges many parents face like general parenting support, supporting children in therapy, anxiety and stress, major life changes, communication, identity support, etc.

Maintain a calendar displaying your availability and keep track of your session notes.

Collaborate with our dedicated support team whenever you need assistance to ensure coordinated care.

Provide culturally competent and empathetic care, upholding our values of diversity and inclusion for all races, ethnicities, and genders.
Who you are:
Graduate of accredited parent coaching program

Minimum of 100 hours of post-training coaching experience

Minimum 1-year experience in behavioral health setting

Minimum 1-year experience working with parents of pediatric or adolescent population

Degree in social work, psychology, counseling or related field

preferred

Graduate of an ICF accredited coaching training program, or ICF-credentialed coach (ACC, MCC, PCC), or NBC-HWC accreditation

preferred

Experience and/or interest in group coaching

You're comfortable with technology and are telehealth competent.

You are committed to quality care and want to expand your capabilities and increase your effectiveness by being informed of client progress or challenges.

You like working independently, but would also enjoy having the support of a team and opportunities for connections and collaboration with others.
The compensation for this position is $30 per 30 minute session and $45 per 45 minute session.
Why Spring Health:
You'll set your own schedule to fit your professional and personal needs.

Work from anywhere, as long as you have a confidential, private location with stable internet.

No need to spend time marketing your practice or collecting fees ---we take care of the administrative work so that you can focus on coaching.

Grow your ability to provide effective coaching through feedback that helps you identify what is working with your clients.

Join a dynamic community where you will be supported, your work appreciated, and you'll have the opportunity to help us shape the future of mental health care!
In addition to finding people who are truly excellent at what they do, we take our values at Spring Health seriously:
Members Come First

We are genuine member advocates.

Move Fast to Change Lives

We build with urgency and intention.

Take Ownership

We extend trust and hold ourselves accountable.

Embrace Diverse Teams & Perspectives

We find strength in the diversity of cultural backgrounds, ideas, and experiences.

Science Will Win

We will achieve impact by innovation and evidence based frameworks.

Candor with Care

We are open, honest and empathetic.
The target salary range for this position is $30 - $45 per session. Individual pay may vary from the target range and is determined by a number of factors including experience, location, internal pay equity, and other relevant business considerations. We review all employee pay and compensation programs annually at minimum to ensure competitive and fair pay.
Spring Health is proud to be an equal opportunity employer. We do not discriminate in hiring or any employment decision based on race, color, religion, national origin, age, sex, marital status, ancestry, disability, genetic information, veteran status, gender identity or expression, sexual orientation, or other applicable legally protected characteristic. We also consider qualified applicants regardless of criminal histories, consistent with applicable legal requirements. Spring Health is also committed to providing reasonable accommodations for qualified individuals with disabilities and disabled veterans. If you have a disability or special need that requires accommodation, please let us know.