Lifecycle Marketing Manager
Katana MRP
Marketing & Communications
Remote
Posted on Wednesday, October 18, 2023
Lifecycle Marketing Manager
Are you a passionate marketer with solid CRM and email marketing skills who has mastered building relationships and executing exciting new projects? Are you excited by customer lifecycle marketing and do you like shaping it to business insight? If yes, the next stop on your Lifecycle Marketing Manager journey is Katana's growing Growth Marketing team — and what better time than now as we enter a new and exciting chapter of our growth!
Who we are 
We believe the future is a tech stack of integrated best-of-breed SaaS products, with Katana at the centre.
Since 2017, we've given businesses worldwide a live look at their inventory, uniting all the processes and tools they use with intuitive and easy-to-use cloud inventory software. Our customers range from mom-and-pop shops to multi-million-dollar businesses. To date, we raised over $51 million in funding from VC firms and angel investors who, like us, believe the inventory software space needs more love.
Our customer base is growing rapidly, and the same goes for our product. We're launching new features and updates every week, and there's no plan to stop anytime soon. This calls for crystal clear copy that informs and engages — and where we need your help.  
Who are we looking for?
As a Lifecycle Marketing Manager, you will play a crucial role in driving the success of our marketing efforts, focusing on optimizing conversion rates throughout the customer acquisition process.
Your responsibilities will include developing targeted marketing campaigns and lead nurturing through various tools such as email and in-app messaging, ensuring a smooth handover of prospects to sales, and collaborating with cross-functional teams to execute impactful marketing initiatives across various channels.
As a member of the growth marketing team, you'll work closely with stakeholders from marketing, product, sales, and customer support teams to provide leads with the most relevant content and messages to convert them as effectively as possible.
What you'll be doing:
Develop targeted marketing campaigns to address the specific needs of different industries, prospects, and ideal customer profiles, with the aim of improving conversion rates across the acquisition funnel.
Write and A/B test emails, in-app messaging and more to better convert people at different stages of the buying process.
Plan and set up marketing automation and email nurturing to engage and convert prospects better across the buyer journey.
Enable a smooth handover of engaged prospects into the sales pipeline from marketing activities and collaborate with sales to constantly improve the quality and volume of high LTV prospects.
Collaborate with cross-functional teams to create and execute impactful marketing campaigns across different channels (email, social media, website, etc.).
Manage campaigns through HubSpot, Intercom and other crucial tools related to the role (bonus points for experience with both platforms).
What we're looking for in you:
Strong background and experience (at least 2+ years) in lifecycle, CRM, or email marketing roles
Experience in the B2B SaaS industry or Digital Marketing agencies working with SaaS
Strong analytical mindset and project management skills
Strong skills in English copywriting
Excellent communication skills in English (oral and written)
Bonus points for previous experience with Hubspot and Intercom, as well as experience in manufacturing, retail, and e-commerce industries
What we offer:
Growth experience at the fastest-growing manufacturing startup in the world
Opportunity to work with a motivated and talented international team at the hottest new place in Tallinn — Noblessner
Opportunity to have a real impact in the area where Industry 4.0 and direct-to-consumer transformation are in full swing
A competitive salary and employee stock option program (we want everybody to feel engaged and share the fruits of our collective effort)
Flexible and remote working options (we're a results-driven team)
A team vibe to keep you smiling even on the rainiest days
Health & wellness package of your choice
Locations

Tallinn

Remote status

Hybrid Remote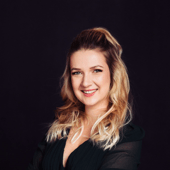 Contact
Kadri Alekõrs
Talent Acquisition Partner - Engineering and Product – People and Culture
Lifecycle Marketing Manager
Loading application form