Senior Data Analyst
Katana MRP
IT, Data Science
Remote
Posted on Wednesday, October 4, 2023
Are you excited by data and do you like shaping it to business insight?
Well, the next stop on your data analysis journey is Katana's growing Data Analytics team — and what better time than now as we enter a new and exciting chapter of our growth!
What is Katana?
Katana is on a mission to build software manufacturers will love as much as the products they make.
Since 2017, we've given manufacturers worldwide a live look at their business, uniting all the processes and tools they use with intuitive and easy-to-use cloud inventory software. Our customers range from hobby makers to multi-million-dollar manufacturing businesses. To date, we have raised over $51 million in funding from VC firms and angel investors who, like us, believe the manufacturing software space needs more love.
Our customer base is growing rapidly; the same goes for our product. We're launching new features and updates every week, and there's no plan to stop anytime soon. This is where you come in.
Who are we looking for?
As a Senior Data Analyst, you will help us to form a business strategy by providing actionable data and customer insights to our Marketing, Revenue, and management teams. On top of working with Marketing and CRM data, you will have a unique opportunity to work with diverse data about real companies' business operations worldwide to derive strategic insights and directly impact how we grow as a business. You will work with key stakeholders at Katana to facilitate faster decision-making and data-driven culture across the vertical. Also, you will play a key role in improving current analytics processes, frameworks, and infrastructure, collaborating with analysts and data engineers from other functions.
What you'll be doing:
Help teams make decisions based on data
Develop and implement data solutions to improve understanding of Katana's customer base, customer acquisition, retention, and engagement
Collaborate with different stakeholders to define metrics, build reports, and underlying data models that generate insights and drive business success
Operationalizing data with data automation between various systems and getting data to the hands of stakeholders to make decisions
Present your work to stakeholders in a clear and concise manner
Stay up-to-date with the latest industry trends, technologies, and best practices and suggest and plan future improvements in the field of Data Analytics
What we're looking for in you:
Strong background and experience in a highly analytical role, ideally in a product analytics role and SaaS company
Strong understanding of SQL and reporting tools (e.g. Power BI)
Hands-on experience and skills with Python scripts
Solid stats fundamentals (A/B testing, regression) are a plus
Familiarity with best-in-class data stack: schedulers (Airflorw, Prefect), data platforms (PostgreSQL, Snowflake, DataBricicks), and product analytics tools (Mixpanel, Rudderstack, Segment) are a plus
Strong analytical, critical thinking, and problem-solving skills
Excellent communication skills in English (oral and written)
What we offer:
Growth experience at the fastest-growing manufacturing startup in the world
Opportunity to work with a motivated and talented international team at the hottest new place in Tallinn — Noblessner
Opportunity to have a real impact in the area where Industry 4.0 and direct-to-consumer transformation are in full swing
A competitive salary and employee stock option program (we want everybody to feel engaged and share the fruits of our collective effort)
Flexible and remote working options (we're a results-driven team)
A team vibe to keep you smiling even on the rainiest days
Health & wellness package of your choice
Locations

Tallinn

Remote status

Hybrid Remote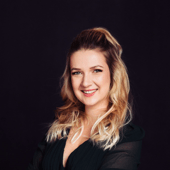 Contact
Kadri Alekõrs
Talent Acquisition Partner - Engineering and Product – People and Culture