Senior Product Designer - StreamYard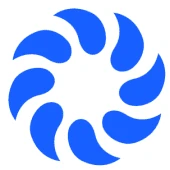 Hopin
Product, Design
Spain · Remote
Posted on Sunday, September 10, 2023
Who are we?
Hopin is in a unique position to play a role in the next decade of customer engagement, offering our customers an innovative suite of best-in-class video interaction and community experience products. Through our suite of audience engagement tools you can create community experiences.
A bit about StreamYard
Live streaming is a great medium for storytelling – and telling great stories benefits everyone. Whether you're a creator, content marketer, entrepreneur, or just someone with something to say, live streaming is an exciting and effective way to spread your message.
But live streaming tools are very complicated. You shouldn't need to spend thousands of dollars on a computer, or learn about encoding, just to start live streaming. The world misses out on so many great creators because of these barriers.
Enter StreamYard - a streaming tool that anyone can use – a tool that's fun instead of stressful – a tool that's simple, but powerful enough to create engaging content. We want people who aren't techy, or who simply don't want to deal with the hassle of streaming, to still go live, share their stories, and grow their own communities, and that's why we work tirelessly to improve our tool and create the best experience possible for our StreamYard community.
About the role
StreamYard is seeking a Senior Product Designer who is self-driven, compassionate, and ambitious, and who can push the boundaries of what's possible to design a better future for our products. As a Senior Product Designer, you'll drive the StreamYard product experience from inception through execution, with end-to-end ownership of the design process. You'll take a user-centric and research-based approach to problem solving, actively partnering with design, engineering, and marketing teams to shape more valuable and delightful products for our content creators.
Responsibilities
Design simple, data-driven, and user-centric experiences that address real customer needs.
Proactively seek opportunities to solve problems in unique and innovative ways.
Collaborate with engineers and stakeholders to ensure business goals translate into effective outcomes and delightful product experiences, as well as ensure consistency and coherence in design approaches across all products and properties.
Define user interactions and experience through user flows, information architecture, mockups, and other relevant diagrams and maps.
Build functional prototypes to validate and test your designs, and to engage team conversations.
Plan, conduct, and synthesize research to strengthen clarity and understanding, and enable meaningful solutions.
Iterate on feedback from our customers and internal teams to improve the quality of our products.
Effectively communicate your design decisions and the underlying process.
Contribute to our ever-evolving design system.
Share best practices, improve design workflows, and contribute to a collaborative and efficient design culture.
Requirements
A portfolio of work demonstrating 5+ years of experience in product design that also reflects your ability to think deeply and creatively about design/problems.
Experience designing for mobile apps and an understanding of platform-related best practices and guidelines.
Excellent understanding of hierarchy, typography, and visual balance.
Experience working in cross-functional environments to strategically develop solutions that delight customers and deliver business results.
Ability to keep the end-user in mind throughout the design process, ensuring that the final outcome fulfills their needs and expectations.
Ability to effectively convey design ideas via high-fidelity mockups and prototypes.
Proficiency with Figma for design, prototyping, and collaboration purposes.
Ability to develop and maintain a design system or that promotes consistency and efficiency across multiple projects.
Effective information presentation (visual and written) skills.
Proactive attitude towards taking ownership of projects and driving them forward.
Strong organizational skills, attention to detail, and the ability to manage multiple tasks effectively.
Confidence in your work, but flexible in hearing others' perspectives and adjusting where appropriate.
Familiarity with best practices around web and mobile interfaces, as well as accessibility.
The Interview Process
30 - 45mins screening call with a Recruiter
45 - 1hr Portfolio Review with Hiring Manager
30-45mins Design Challenge
30min call with the Founder
The Offer
Fully remote, global team

Flexible schedules

Laptop assigned, Mac or Dell (Windows)

Health Insurance Support

Parental Leave

$1000 USD for Home-Office Set up
$100 USD monthly remote work stipend
$1500 USD for Learning & Development
A little about us

We would love for you to try each of the platforms yourself, but for now, here's a high level description of how each of the Hopin products work together as an ecosystem:
StreamYard - great for creating professional live streams, multistreaming, recording video content, podcasts, and streaming webinars..

Streamable - great for uploading, editing, and sharing your videos easily online.
Where and How We Hire
Being a remote company enables us to hire the best talent from selected locations around the world. We can engage with you in any of our jurisdictions listed below, all you need to do is demonstrate the legal right to work and be physically present in that country. Some roles may have specific workforce location requirements which will be noted on the job description.
Entity: Canada, UK, USA, Ireland
Employer of Record: India, Portugal, Spain
Full Time Contractor (Self Employed): Argentina, Honduras, U.A.E., Uruguay

At Hopin, we're committed to cultivating an environment that promotes equality, diversity, and inclusion. We are a global community and we believe our unique qualities must be celebrated as they are critical to our innovation. It's essential to us that you bring your authentic self to work every single day, no matter your age, ethnicity, religion, citizenship, gender identity, sexual orientation, disability status, neurodiversity, or otherwise. Inclusion isn't just an initiative at Hopin. We strive to embed it not just into our core values but throughout our entire ecosystem.