Senior Product Designer
Fishbrain
Product, Design
Remote
Posted on Friday, August 18, 2023
Product
·
Stockholm
·
Hybrid Remote
Senior Product Designer
If you have a "win as a team" mentality, are passionate about design and like to have fun, then Fishbrain is the place for you!
We usually respond within two weeks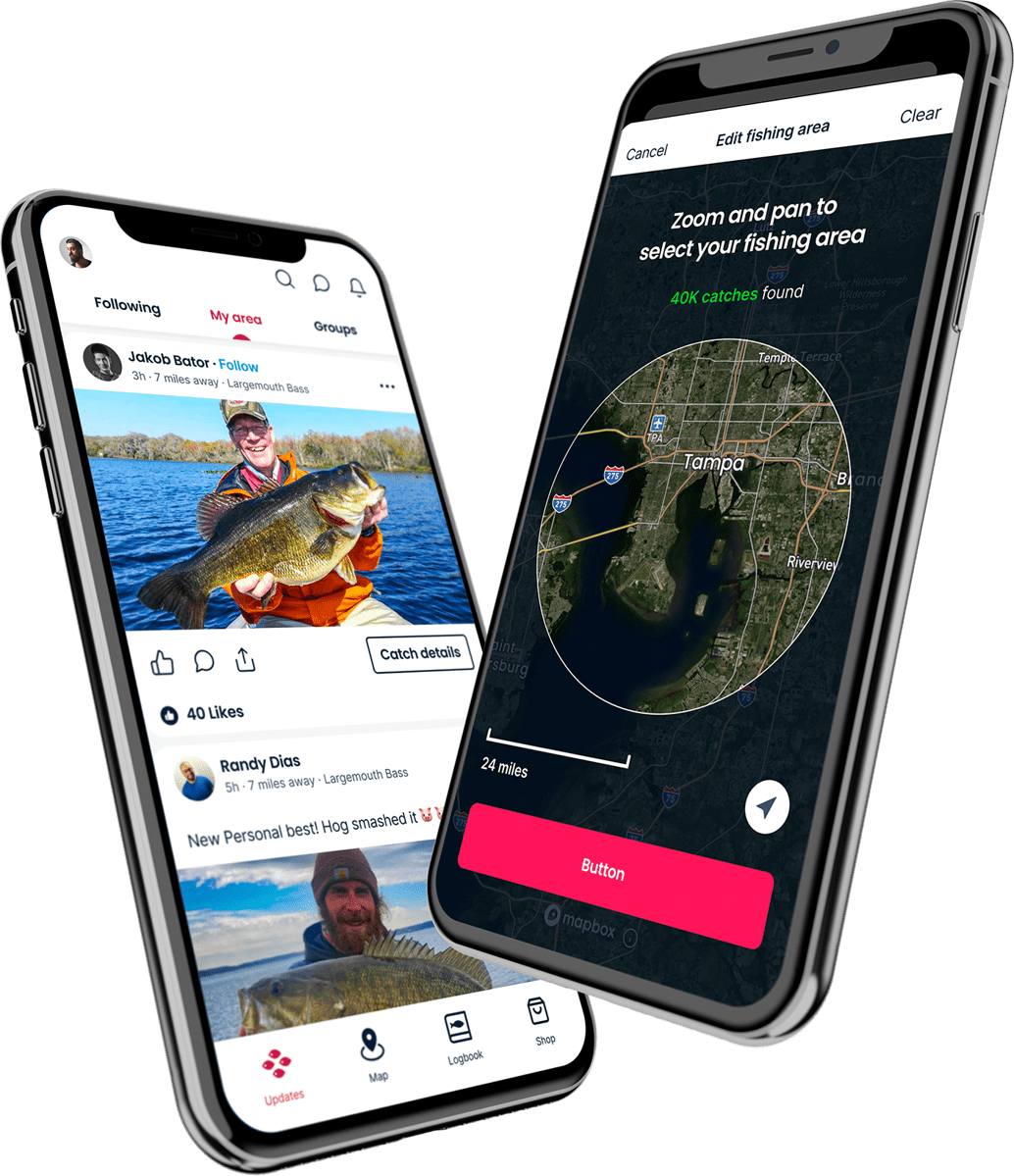 Did you know that fishing is the world's most popular hobby? We do! And here at Fishbrain we have created the world's largest social network dedicated to people who love fishing. We want to make sure that we can give them the greatest experience possible and make their fishing dreams come true, no matter where they are in the world.
We have 15 million users all over the world who have logged over 15 million catches in our app. We're now looking for a Senior Product Designer.

Please submit applications in ENGLISH, those that are not will not be reviewed.


We are seeking a highly skilled and experienced Senior Product Designer to join our team at Fishbrain, the number-one fishing app in the world. The ideal candidate should have a passion for user experience design with emphasis on user research and discovery, be fluent in Figma and be used to working with and maintaining design systems. As a Senior Designer, you will play a pivotal role in enhancing the fishing experience for Fishbrain users, pitching the vision of the design department, and collaborating with other designers.
Core Responsibilities:
User Experience: A core focus of this role is holistic ownership of the user experience of our fishing platform, across web, Android and iOS. The Senior Designer will conduct user research, gather feedback, and provide design leadership over changes that improve our services overall usability and satisfaction.

Design System Development: The Senior Designer will be crucial in collaborating with developers and other designers in keeping a consistent design system with reusable components in Figma. They should have a deep understanding of design principles and be able to continue working with our system that allows for easy collaboration and scalability.

Vision Pitching: We seek someone who can confidently pitch their vision for the design department and various product work, demonstrating their ability to align design strategies with the company's overall goals. The Senior Designer should be able to communicate their ideas effectively to stakeholders and inspire the team to achieve a shared vision.
What we are fishing for:
Extensive Experience: The candidate must have a proven track record as a Senior Designer, including experience working with mobile applications. A strong portfolio showcasing their expertise in user experience, visual design, and design system implementation is essential.

Proficiency in Figma: The candidate should be skilled in using Figma as it is Fishbrain's design tool of choice. They should be comfortable with its features and have experience collaborating with cross-functional teams using this platform.

User Experience Focus: It is crucial for the candidate to have a deep understanding of user-centered design principles and methodologies. They should have a keen eye for detail and the ability to identify pain points in the user journey, proposing and implementing effective solutions.

Strong Communication Skills: Excellent verbal and written communication skills are vital for this role. The candidate must be able to articulate their design decisions, collaborate effectively with team members, and present their ideas convincingly to stakeholders. In addition, speaking with users is a fundamental requirement for Fishbrain product teams, in which designers play a vital role.

Knowledge of Design Trends: The candidate should have a solid knowledge of current design trends, mobile app design guidelines, and best practices. They should stay up-to-date with industry trends and continuously apply them to enhance the app's usability and functionality.

Creative Problem-Solving Skills: The candidate should possess creative problem-solving skills and the ability to think critically about user needs and design solutions. They should have strong attention to detail and the ability to work efficiently in a fast-paced, deadline-driven environment.

The Harbor (Fishbrain's HQ)
Our office is based in Stockholm (Södermalm) and we have a hybrid-remote work arrangement. We prioritize in-person collaboration, which means we operate from our offices at least two days per week.

Our Bait
We're a product-focused startup, and every individual is important. That means you get to contribute to the direction of the company and the impact we have on millions of anglers. We at Fishbrain work with the latest tech and challenge ourselves every day. We have a work culture that encourages innovation, passion and teamwork. And most importantly, we want you to enjoy coming to work every single day.
In addition, Fishbrain also offers:
🌴 30 days annual vacation
Each year you'll get 30 days vacation to use however, whenever
🤸‍♀️ Wellness bonus
5000 sek annual allowance to put towards anything in the realm of health and fitness
💻📱 Technology of your choice
Windows or Mac, you decide

🎣 Fishing rods in the offices
Grab one and go fishing during lunch. We have fishing guides and experts working among us that can help you catch your dream fish
🐕 Dog friendly
Feel free to bring your furry friend to the office
🌎 Commitment to sustainability
We believe in catch & release and the sustainable harvest of fish species, because when it comes to the outdoors, tomorrow matters too. Our global data set is one of the largest in the world, and we freely share it with scientific research partners in both North America and Europe to better understand our fisheries

🥳 Social activities
Quizzes, virtual escape rooms, parties, regular fikas, fishing tournaments and much more!

🥪 Breakfast
Every Wednesday we start the day with a breakfast together

🍭 Candy, sodas, fruits & snacks

☕️ Coffee & tea

🎮 Gaming corner

🏓 Ping pong



Feeling hooked, or are curious about the role? – Throw us a line! (and your portfolio).

Our culture
Some of us fish, some of us love the outdoors, but all of us are united in building the best fishing experience. We have 100+ employees, boasting almost 40 different nationalities. At Fishbrain, we love diversity, we embrace and welcome new ideas, we move fast and live by the dare to fail mentality. Working at Fishbrain you will be seen as the expert within your field, at the same time we help each other and believe in winning as a team.


The People & Culture Team's Mission:
"Making Fishbrain the best catch inside and out."

About Fishbrain
Fishbrain is a tech startup with a global user base of over 15 million anglers. Fishing is not only the world's no. 1 hobby - it's a passion for people worldwide. Even if you don't personally love fishing, you definitely know someone who does. But Fishbrain thinks there's a way for technology to improve this age-old tradition. Fishbrain works with the latest tech, from AR to machine learning. And Fishbrain is backed by the investors behind some of the most successful social networks and apps.
Product
·
Stockholm
·
Hybrid Remote
Senior Product Designer
If you have a "win as a team" mentality, are passionate about design and like to have fun, then Fishbrain is the place for you!
Loading application form
Already working at Fishbrain?
Let's recruit together and find your next colleague.