Content Manager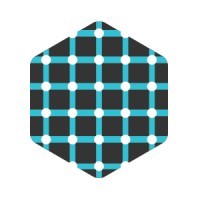 Aidence
Marketing & Communications
Remote
Posted on Thursday, October 12, 2023
RadNet is a public company operating 350+ medical imaging centers across the US. Its AI division – comprising subsidiaries Aidence, DeepHealth, and Quantib – develops and markets AI-based software products for the early detection of breast, lung, and prostate cancers with the purpose of bringing the world's best doctor to every patient.
In the AI division, we are dedicated to addressing the most complex challenges faced by radiologists and enhancing their ability to focus on valuable tasks. Medical images hold the secrets to diseases that both physicians and we aim to unveil. Our mission is to empower radiologists with fast and accurate artificial intelligence software, enabling them to detect even the subtlest changes within the human body. If you're passionate about advancing healthcare through artificial intelligence, we invite you to join our team.
We are not just a workplace; it's a collaborative environment where teamwork is paramount. We're a close-knit, growing team, embracing an agile approach that allows us to swiftly adapt to challenges and opportunities alike.
Role summary
The Content Manager is responsible for creating compelling, purpose-driven narratives that resonate with our diverse audience. The role will encompass the creation of thought leadership pieces and copywriting for marketing materials, underscoring our commitment to human-centered storytelling. By translating medical and scientific information into concise and engaging content, the content manager will be pivotal in positioning our company as an industry leader.
You will be part of the marketing team, working closely with the Marketing Communications Manager, Senior Product Marketing Specialist, and Marketing Director. The position reports to the Marketing Director.
Essential Duties and Responsibilities
Write extensively from website copy, blog posts, CRM copy, and product marketing content to educational materials, and congress presentations.
In charge of the content calendar.
Work together with the Marcom Manager on the annual content and communications strategy.
Conceptualize and produce thought leadership pieces that reinforce our expertise and industry standing.
Team up with Marcom Manager, Product Marketing, and Commercial teams to craft content pieces tailored to the audience's needs.
Editing and refining various internal and external texts, while ensuring quality and coherence.
Assess, implement, and refine SEO best practices for optimal outreach.
Translate complex medical and scientific data into accessible written content.
Work with the MarCom manager in creating diverse content formats for social media.
Work with stakeholders to convert fundamental concepts into a captivating brand story.
Competencies
Preferred background in medical writing;
Over five years of experience in a content writing role;
Solid experience in writing long-form content like articles, case studies, white papers, brochures, and datasheets.
Outstanding writing, editing, and reviewing capabilities with a background in crafting content for marketing tools such as websites, social media, blogs, white papers, and email campaigns.
Ability to navigate complex medical and scientific information and present it clearly;
Excellent time management and organizational skills;
A proactive, hands-on approach to content and communications;
Great attention to detail and a keen eye for aesthetics;
Flexible and able to adapt to a changing and growing global business environment;
Possessing a go-getter attitude, always up for new challenges and ways to tackle them in a timely manner.
What We Offer
Join a dynamic team with expertise in various fields.
Collaborative and agile work environment.
Continuous learning opportunities to enhance your professional skills.
Hybrid working environment.
A salary in line with job level and experience.
* At this time, the company can only support visa sponsorship between European countries. We can not support visa sponsorship internationally between the US and Europe.